Google Street View
What is Google Street View®?
Google Street View® virtual tours are a powerful and affordable local SEO strategy that can significantly improve your Google-driven leads and sales. In fact, Google states that 3D virtual tours lead to a 100 percent increase in business listing interest.
High resolution photography, cutting edge 3D walk-throughs, and immersive virtual reality tours produced by 3D - Virtual REALty can be featured on your website, social media platform or your Google My Business® listing.
Your business could see an increase in traffic because Google ranks businesses with Street View® interior panoramic photos higher in search results.
Haven't claimed your Google My Business® listing yet? We can help you get it set up for FREE!
Search results for a business with a Virtual Tour: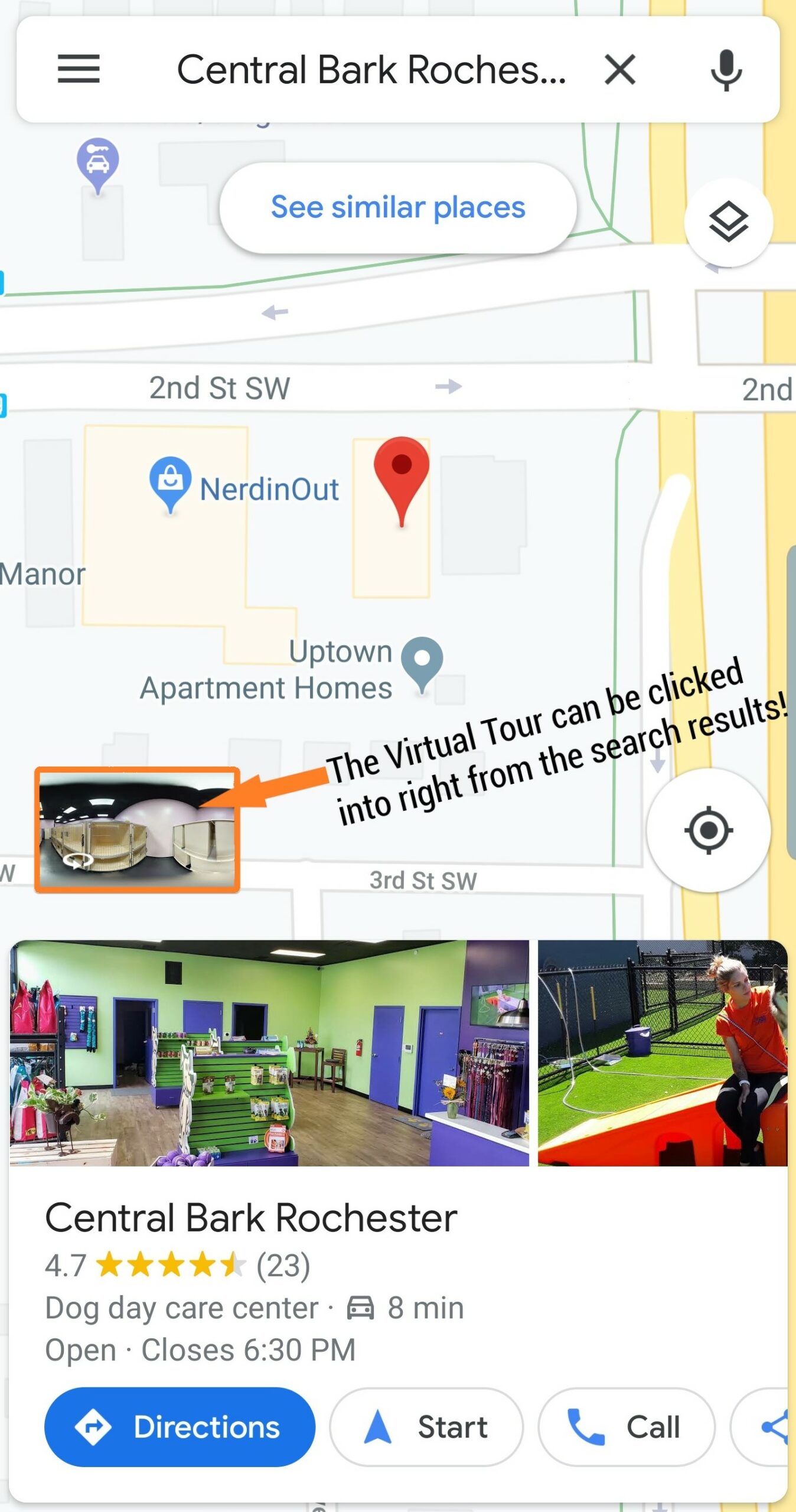 Here is the live tour on Google Street View: